The Shard, standing on top of Europe | travel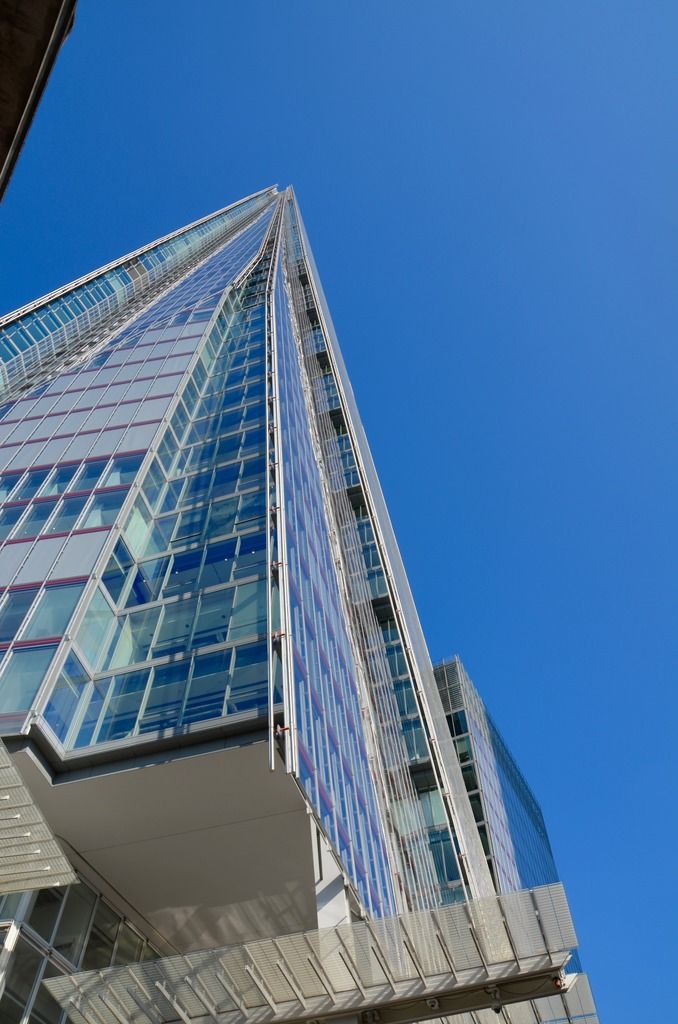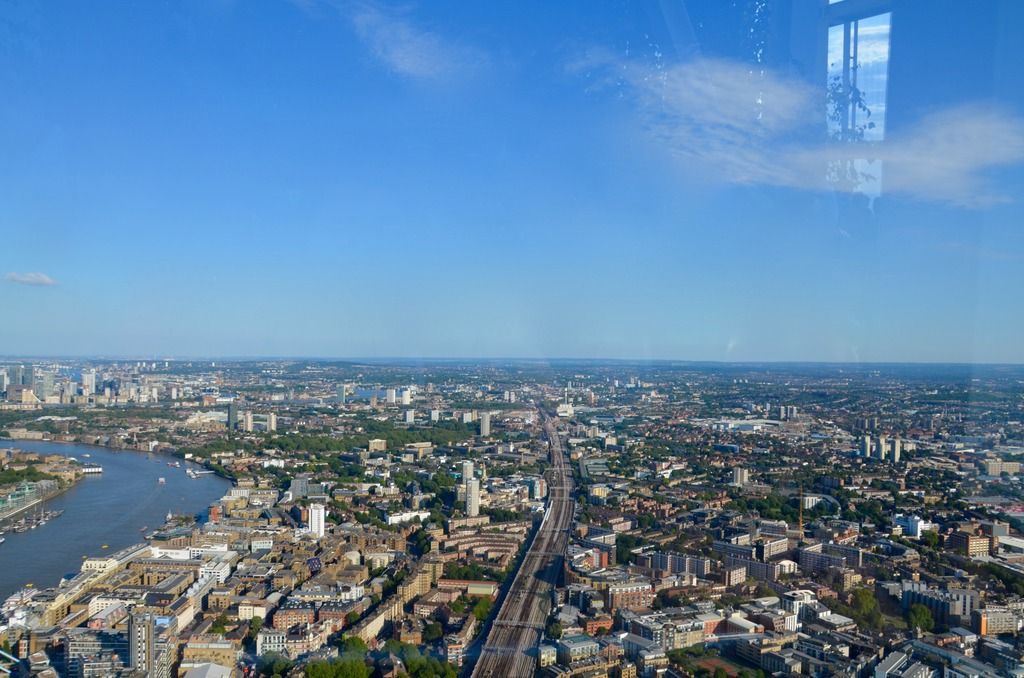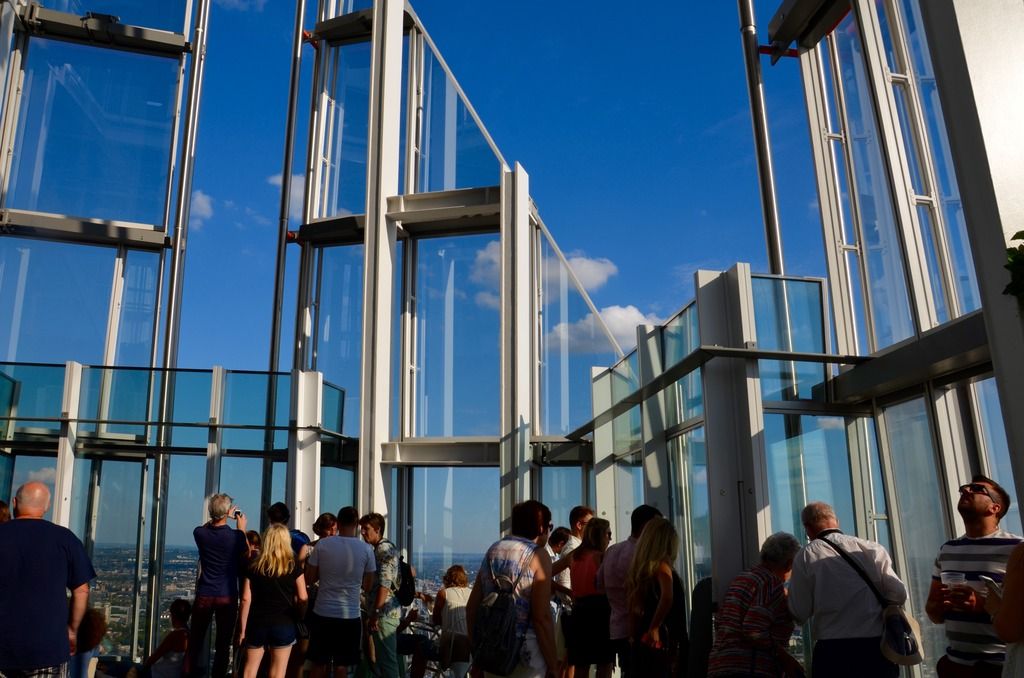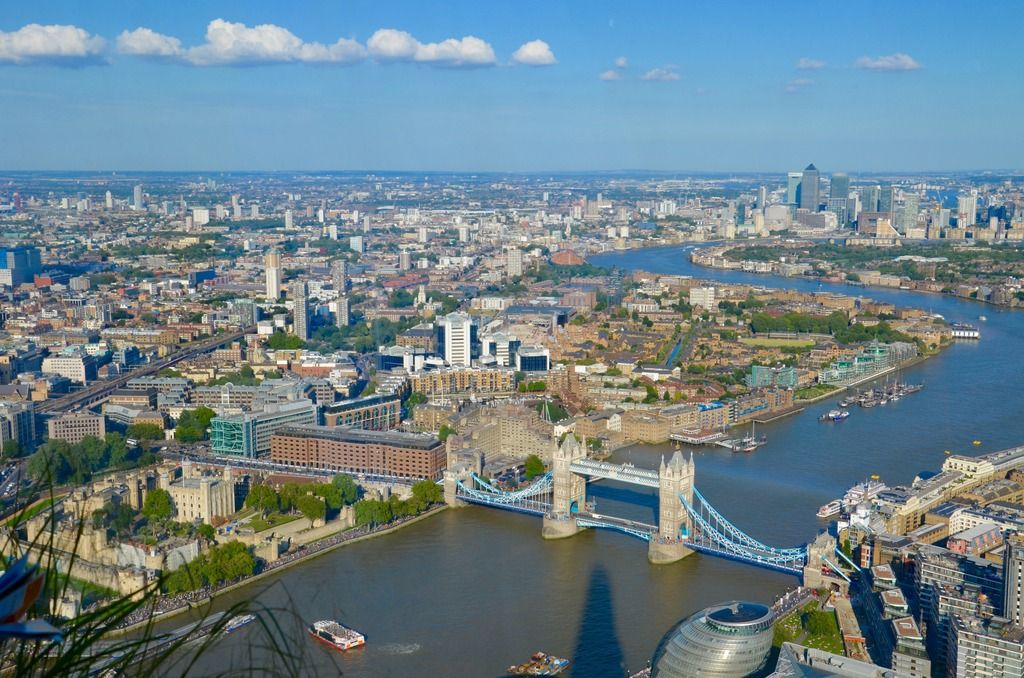 This year I have visited London more than I ever have before in my life. I have so many reasons to go down there now, so I made it a bit of a mission this year to be a tourist in my own country. I have dreams to visit so much of the world and have been lucky enough to already see some of my most desired destinations, but I thought while I am in this country why not make the most of everything it has to offer.
With this in mind, on a recent trip down to the big smoke I decided it was time to head up The Shard and see my capital city in all it's glory. We booked in advance as we were heading on a Saturday, and although tickets very rarely, if ever sell out, I would recommend doing the same purely so you know exactly when you're going and that you will be able to head straight through security and to the top.
I am a sucker architecture, I blame my dad (he's an architect) and have heard so much about Renzo Piano since his work on the California Academy of Sciences, so I was pretty excited to finally visit The Shard. Although not the tallest building I have ever see up close, it is definitely one of the most beautiful. The Renzo Piano glass structure shining in the sun with a clear blue backdrop was a great site for anyone, whether they are into architecture or not. I would say I was already prepared to score The Shard high in terms of skyscraper experiences before even going in.
As you approach the bottom of the tallest building in Western Europe, you won't be able to miss 'The View from the Shard' signs guiding you to where you need to go. After a quick and efficient run through security, a welcome process if you ask me, it was time to pose for a professional photo and head up in the elevator. You climb the first 30 something floors in a few seconds, before changing elevators to get to the top at the slimmer point of the building. If, like me you have a fear of falling, the sense of how high you are will hit you as soon as you walk up the stairs and approach the glass observatory, but the views will make all of that go away instantly.

The first floor offers sheltered views, through huge glass windows. The beam above the windows offers information of key landmarks that can be seen from the windows in front of you, this also helps you orientate yourself and learn your way around the huge city that it London. On this floor there is also computers where you can zoom in on areas below and get more information on each area and finally a point to view the professional pictures that were taken below and buy them.

Once you have found your sea legs, you can head a little higher to the top observation deck. This in my opinion is the better area, there is a garden like feel with flower boxes in the windows, faux grass on the floor a bar and seating areas. The best bit, the roof is open to the very top of the building and on a beautiful sunny day I could spend hours up there. There is less actual information on the area up on the higher level, so it is a good balance to brush up on some knowledge below before making your way up, but I would spend most time on the higher level if it is a dry day. If you're wanting to go all out, reserve one of the table on the higher deck and enjoy a picnic there too!

Have you been up The Shard yet? What is your favourite building in the world?

Until next time,

Love&Kisses,

Mel