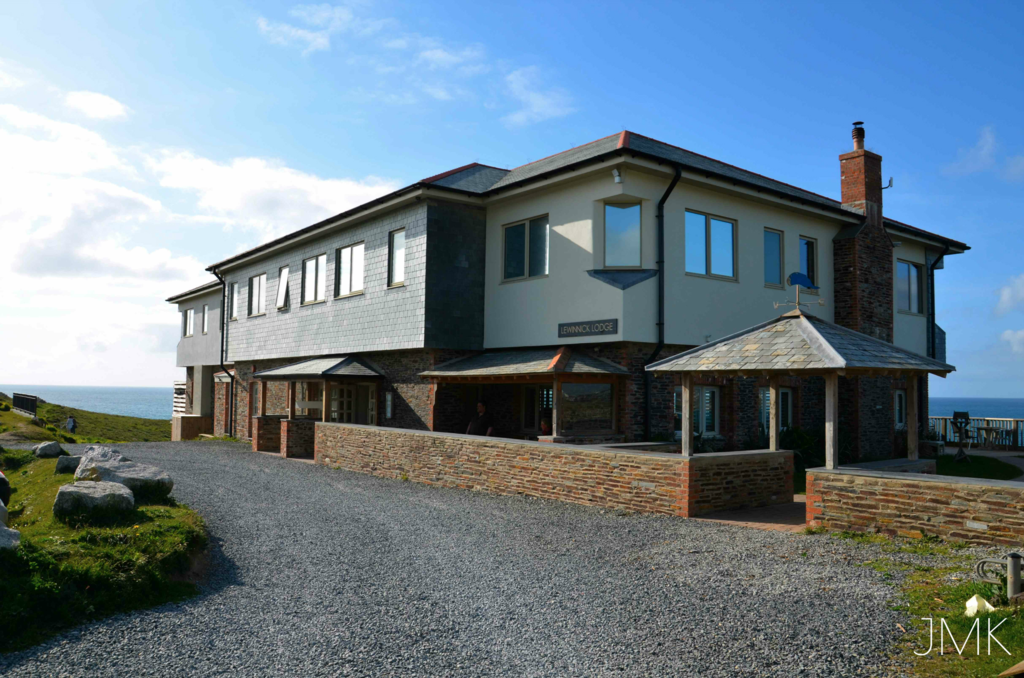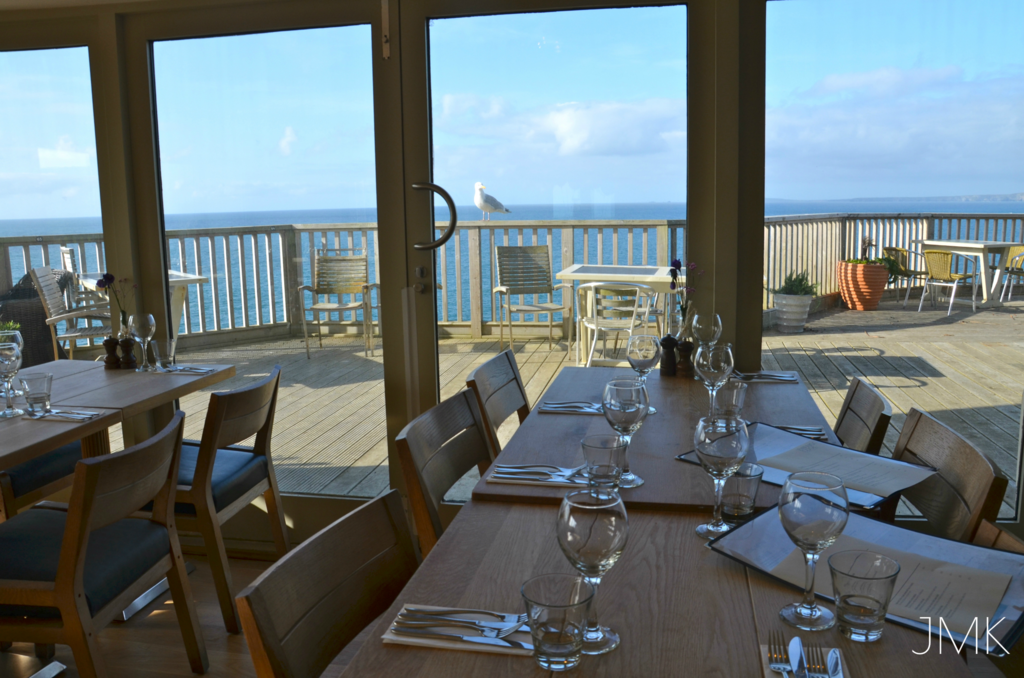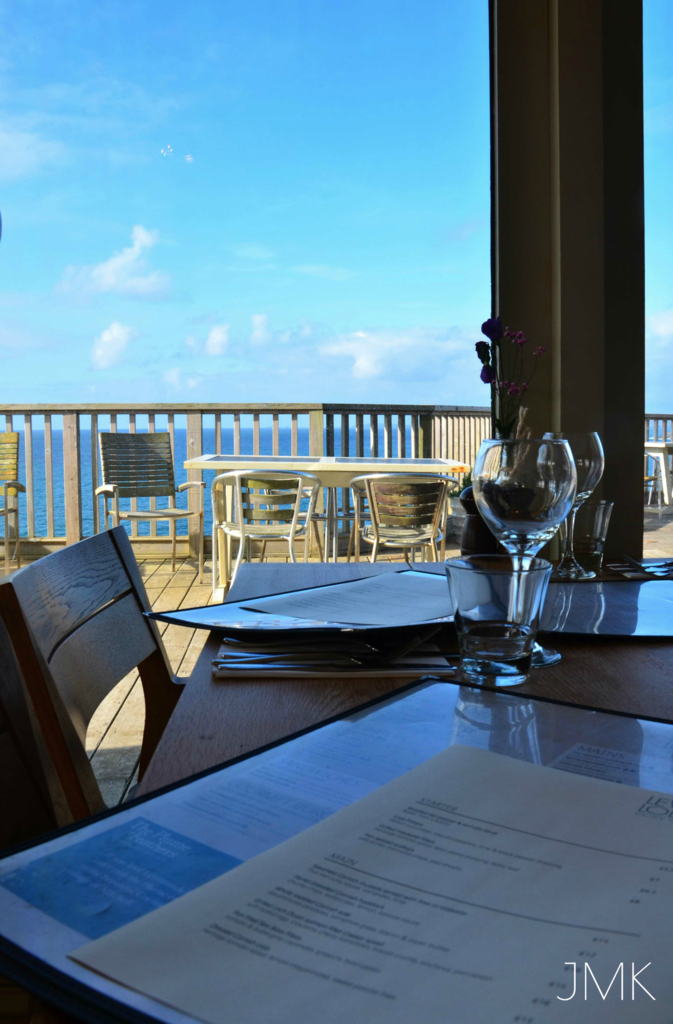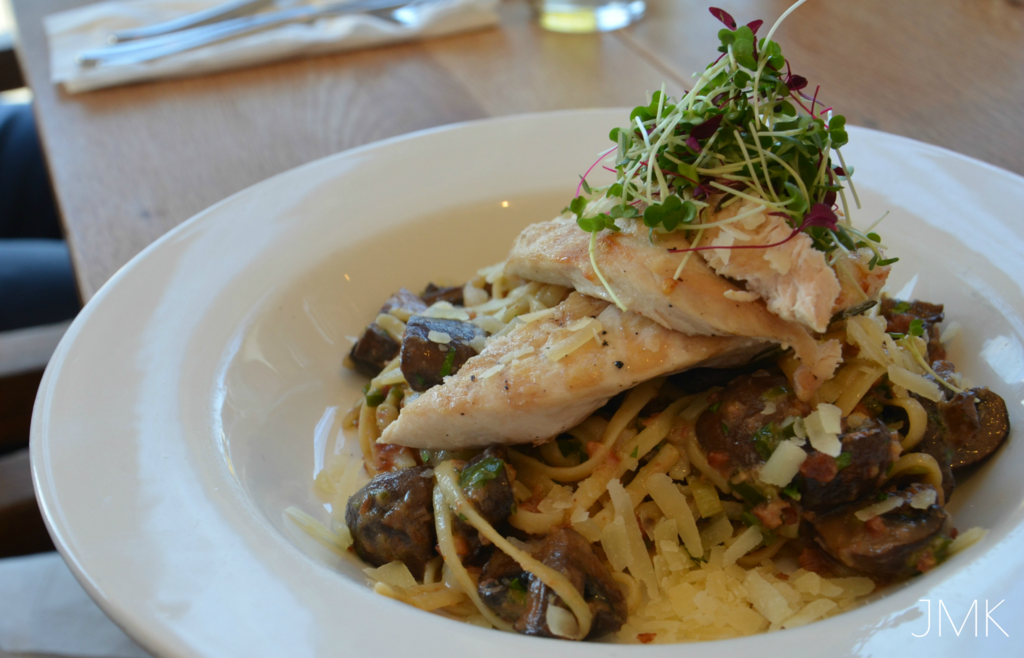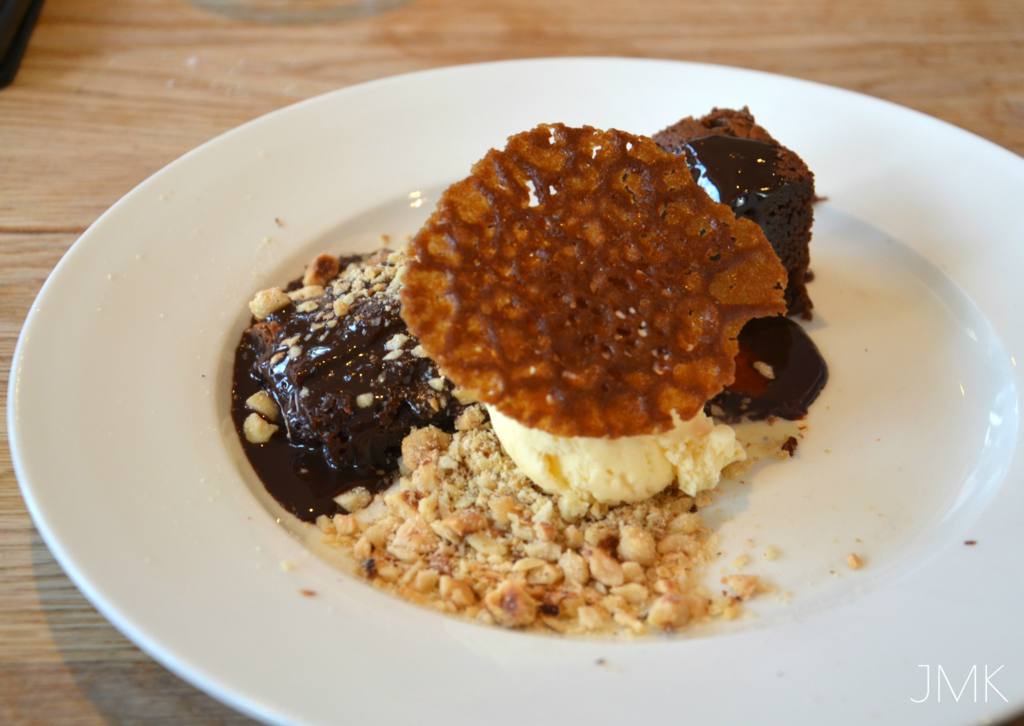 Hidden in the cliff side, down a private road on the Pentire Peninsular is
Lewinnick Lodge
. An unarguably breathtaking setting, over looking the world famous Fistral Beach with uninterrupted views of the Atlantic Ocean and a front seat look at the 'Headland Hotel' made famous in the Roald Dahl inspired classic 'The Witches'. It may be tricky to find as it is slightly off the beaten track, on the peninsular but don't be put off by it's humble approach.
The Lodge is split in two halves, the restaurant and the bar. The restaurant offers more formal dining with a diverse
menu
with something to keep everyone happy. It is simple dining with a twist, there is plenty of seafood on offer making the most of it's coastal location, steak and pastas along with less formal options such as classic burgers and salads. All this surrounded by panoramic Ocean views. The bar, with less views but a great atmosphere, remains true to Cornwall where despite the classy wood and glass interior, attitude remains relaxed and coming straight for a refreshing post surf drink wouldn't be out of place.
I discovered Lewinnick Lodge when on a walk over from Crantock to the end of the peninsular and being a sucker for a view, had to investigate. On doing a little more research into the menu when we got back to our apartment, a familiar routine when trying to keep 8 people happy, I discovered they also offer rooms at Lewinnick. I imagine waking up to those views is something pretty special too.

On our visit for dinner, I went for the Calamari to start, which was perfectly cooked, followed by the Paella, which was huge and full of tasty vegetables and Goats Cheese however I probably wouldn't recommend it as everyone else's choices looked delicious. I made the right choice for dessert though, a delicious chocolate brownie.

Overall I would say it definitely a must see if you're in the Holywell Bay/Crantock/Fistral Bay Area and looking for a great meal in a beautiful setting. If the weather is good it would also be worth a visit just for a drink to sit outside and make the most of those views.

Tips.
- Book in advance, especially in high season and weekends, it gets busy.
- Ask for a table by the window.
- Explore the outdoor area.
- Go for sunset.

Have you been to this part of the UK before? Where is you favourite ocean view restaurant?

Until next time,

Love&Kisses,

Mel