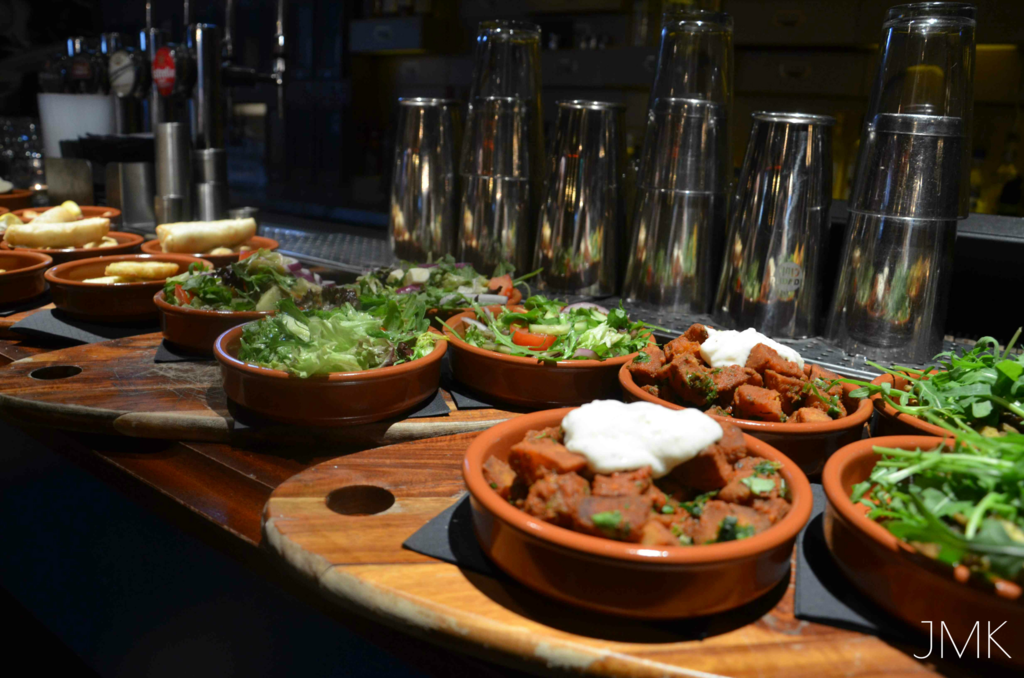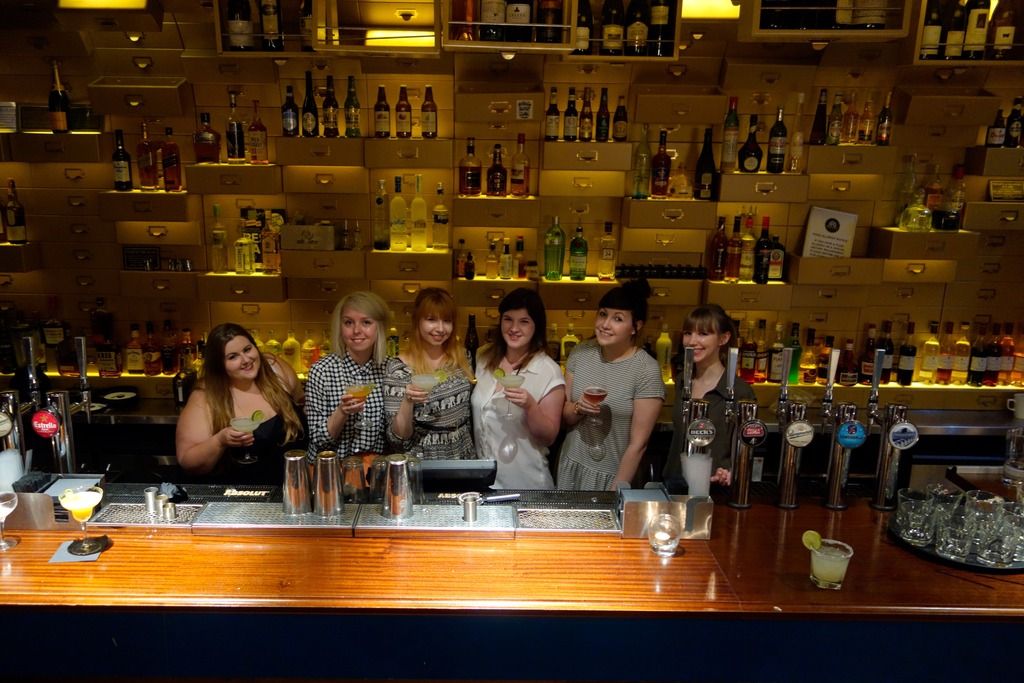 A couple of weeks ago I was invited, along with an intimate group of local food bloggers to attend a tapas and cocktail making night at Nottingham's
Rocket at Saltwater
. It has long been one of my go to spots in the city and has even featured on this blog a few times before, but with a new menu on the cards and the chance to see what goes in to their delicious cocktails I was excited to see what was new at one of my favourite restaurants.
After sitting down and meeting the other ladies I was going to spend the evening with, we had a chat and before we knew it we were faced with so much delicious food, it actually couldn't fit on our table so we had it put out on the bar so we could have our own little Rocket at Saltwater tapas buffet. The food was delicious and although Wednesday's are tapas nights, the food was inspired by tastes from all over the world, meaning there is something for everyone, subtle spices for people who like me find chilli pretty hot, and options for those that prefer to be more brave along with everything in between. My favourites were the Halloumi dish, because I mean, Halloumi, the King Prawns and the Selection of Breads but everything was really good. Although I avoided photo evidence, we also go to devour a delicious Creme Bruleé and Chocolate Brownie to finish before it was time for Cocktail Class.
Before we were let loose on hundreds of spirits, Luke, the head barman at Rocket at Saltwater showed us how it was done any made it look easy. I quickly realised this wasn't the case when it was time to try it out ourselves even losing the jacket so I could get a better shake going. After my early confidence, being the first to volunteer myself I took a step back and listened to the advice of Luke to make sure one of my favourite drinks, the Margarita was perfect. We also made a Gin Bramble, which I would have never ordered before, but since this class, I have been back to
Rocket
at ordered one as they are yummy!
I had such a nice evening with these lovely ladies and would highly recommend Rocket at Saltwater for food as well as Cocktails. Oh and did I mention there is a roof top terrace complete with city views and heaters?
Have you made Cocktails before? What is your favourite drink?
Until next time,
Love&Kisses,
Mel